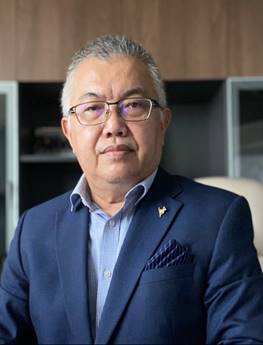 The company was incorporated in 1997, and we will be celebrating our 25th anniversary next year. It was formed with the main objective of becoming an important player and contribute to the growth of our insurance landscape. Along that path, it was envisaged that we will be the source of reputable reference in Sabah. Of not least importance was our role towards facilitating the growth our human capital. On both count we have progressed well by the notable figures that has their share of experience with us.
We have progressed respectably well over the years. We have had our fair shares of managing insurance programs of various entities and sectors. This includes Energy and Power Generation, Ports operations, Mega Infrastructure projects, Maritime and aviation, Manufacturing Plants, Hospitality and Tourism, Government and its related agencies. However, this is only the beginning of what we see as challenging and exciting journey ahead. We will continue to devote our knowledge and expertise to pursue the best and sustainable insurance and risk management solution to our valued clients and partners.
The company is made up of well qualified and experience human capital that are always open to new ideas and challenges. As your friend and partner in your insurance and risk management solution, we will be delighted to talk to you on how best to manage your insurable interest. It is not only about insurance per say. It is also about us being your friend and partner as part of team in your corporate journey. We in IIB, collectively as individual and as a team that subscribe to building a relation that is based on trust, integrity and innovation look forward to talk to you.
YOUR FRIEND & PARTNER IN INSURANCE & RISK SOLUTION
Yours truly
TUAH TAHIR